This black wool hat by Lack of Color is made of the best craftsmanship and truly the perfect unisex piece to add to the groom's look or for your off beat adventure bride!
The most unique and whimsical shawl by Reclamation. It's a handmade item each made unique to order out of vintage and antique lace.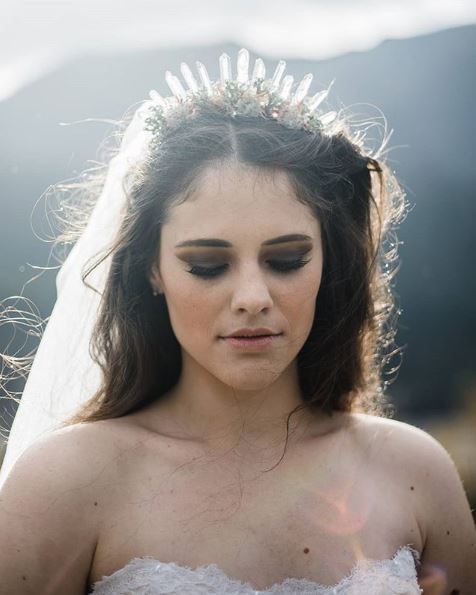 Strand and Stones is a small shop in the PNW that handmakes unique and stunning crowns. Each piece is made to order!
A dream catcher for your hair? YES, PLEASE!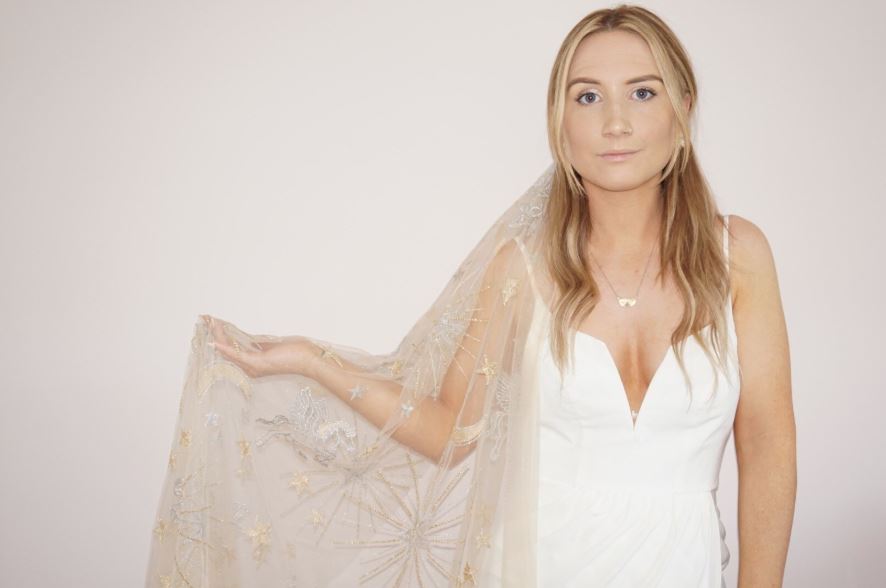 This unique veil features stars, moon, flying Pegasus, and all the dreamy constellation vibes.
This headpiece/earring set is a part of the LUX collection made with the highest quality Cubic Zirconia Diamond set on a rhodium plated base.

The Farah headpiece is such a romantic piece. The design is one part floral with a modern touch. This piece will leave you feeling like a queen as you walk down the aisle past your guests. Plus it can be worn multiple ways with multiple hair styles. This piece is attached by two clips which are color coordinated to your hair color. The clips are clipped at the root of the hair so there's no worries about it showing through!
The perfect way to add in the big macrame trend to your wedding bouquet!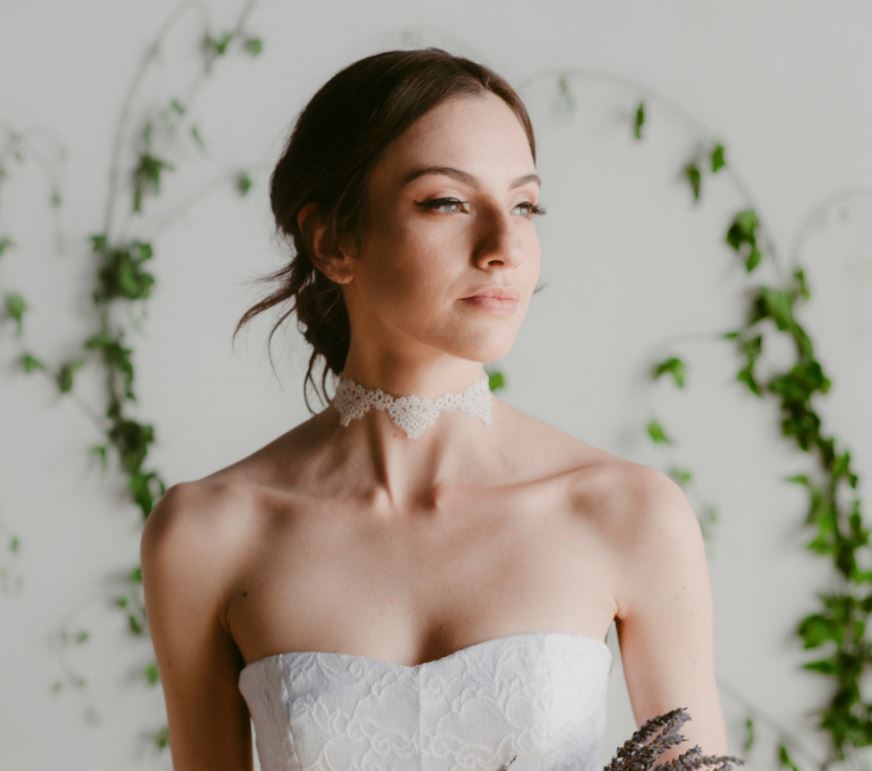 The simple, and chic lace choker to add an edgy, yet feminine touch to your wedding day look.